CONNECTING COMMUNITIES
through innovative transportation solutions
The Merrimack Valley TMA has launched a program aimed at helping members save time and money, while also earning cash rewards when they take public transit, use a rideshare or other alternatives to single-occupancy vehicles.
Through Community Connect, a trip planning and logging app available for iOS and Android devices, users can earn points toward cash rewards – and help reduce traffic congestion and emissions – by increasing their use of public transportation, carpooling, vanpooling, walking, biking or taking advantage of telework options whenever convenient.
Save time, money, and help reduce traffic congestion!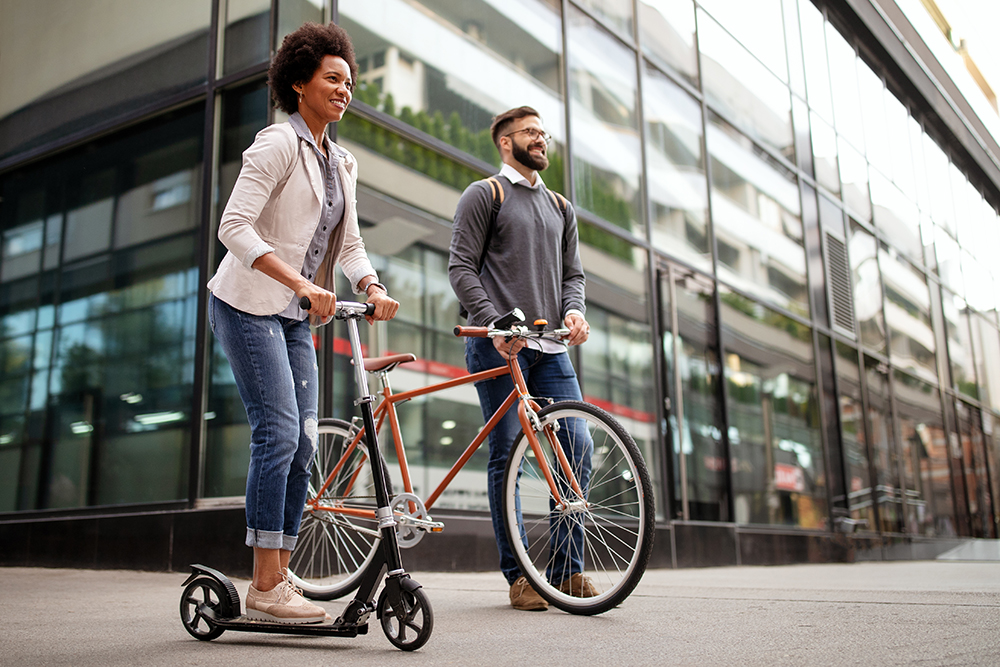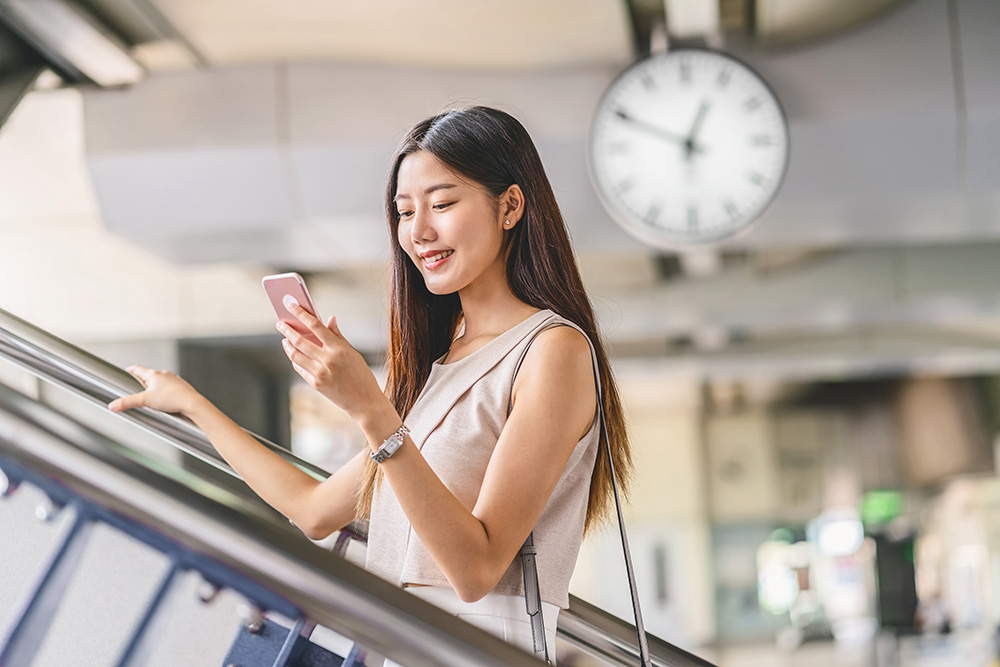 COMMUNITY CONNECT DETAILS
How to Participate in Community Connect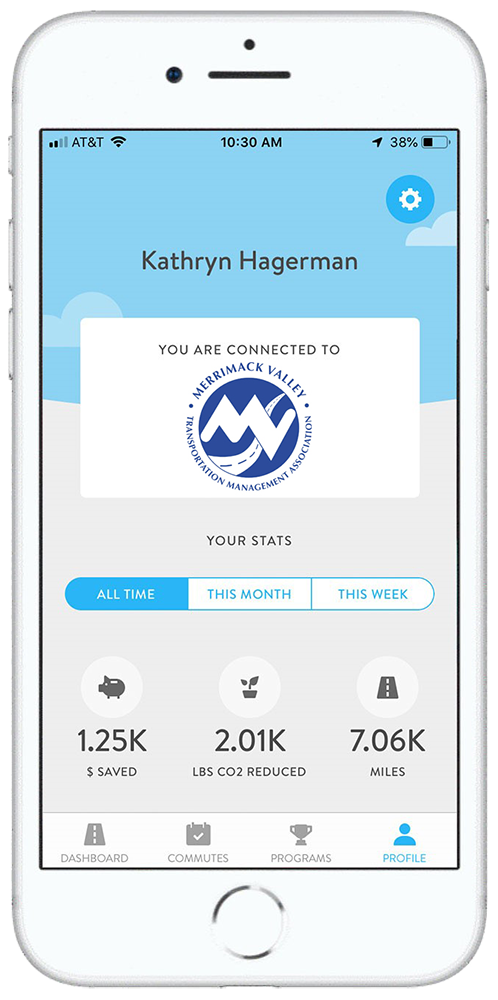 Commuters can:
Display all multi-modal commuting options based upon where you live and work
Find ride matches for one-time rides, reoccurring trips and vanpool opportunities
Identify cost savings, Co2 reduction, and reduced vehicle miles at your fingertips
Earn great incentive rewards through our Green to Work (GTW) program for trips to/from your home/worksite using a sustainable transportation option.
Download the app to automatically log your commutes or manually log trips on your personal dashboard. The choice is yours!
Our Guaranteed Ride Home (GRH) program with UBER will also be integrated and administered through this platform
Employers and Property Managers can:
Deliver commuter benefits to employees through a one-stop portal
Measure, quantify, and compare the impact of transportation programs and initiatives
Survey employees/residents
Assess areas for improvement/investment based on your sustainability and parking management goals
Download and display data in multiple formats allowing for easy incorporation into presentations
If you have questions about setting up your Community Connect account and profile or downloading the Commute Tracker app, please check the video tutorials and articles below.
Community Connect / Guaranteed Ride Home (GRH) Policies and Terms of Use
The member employee/tenant must use alternative modes to commute to/from work at least two times per week to be eligible for the Guaranteed Ride Home (GRH) program.
This service is for emergency use only such as: late notice of unscheduled overtime, illness at work, or if you need to leave work immediately to pick-up an ill child/elder parent for whom you are the primary care-giver.
The Uber GRH service is only for emergency work to home trips. A stop is allowed to pick-up a sick family member when necessary.
Eligible member employees can use the Uber GRH service up to four times per year.
Employee must notify the Merrimack Valley TMA when they change companies if they wish to continue with the GRH program.
The Merrimack Valley TMA GRH is a program provided only to Merrimack Valley TMA corporate member employees and Merrimack Valley TMA member developer/property management company tenant employees and residential tenants in good standing.
Eligible Merrimack Valley TMA member employees/tenants must read the GRH program Terms of Use and after completing the registration form, if applicable, checking the box at the bottom of the text in order to demonstrate agreement with the same.
All eligible Merrimack Valley TMA member employees/tenants who agree with the Terms of Use as indicated by checking the box at the bottom of the text who have submitted the registration form for the Merrimack Valley TMA GRH program will receive an invitation from UBER for Business with a link to join the Merrimack Valley TMA GRH program. The employee/tenant's next step is to click the link within the UBER for Business invitation email to activate your account and download the Uber App on the applicable cell phone.
The Merrimack Valley TMA will pay for the GRH ride when used in accordance with the approved GRH policy. If the member employee/tenant does not use the service in accordance with the Merrimack Valley TMA GRH policy, the credit card information on file with Uber will be billed for the ride. A valid personal credit card must be on file with Uber at all times in order to be eligible to participate in the Merrimack Valley TMA GRH program.
General
It is required that each Merrimack Valley TMA member, member employee and/or tenant (hereinafter also referred to as a "User") read the within Terms of Use in detail and with appropriate care before establishing a Merrimack Valley TMA Guaranteed Ride Home UBER account and profile in order to participate in the Merrimack Valley TMA Guaranteed Ride Home (GRH) program offered in connection with UBER and the UBER App. The establishment of an UBER account and profile and the download and use of the UBER App in connection with the Merrimack Valley TMA Guaranteed Ride Home program pursuant to the policy and procedures outlined above constitute acceptance of these Terms of Use and forms a legally binding contract between the Merrimack Valley TMA and each User member and each User member employee and/or tenant who chooses to participate in the Merrimack Valley TMA Guaranteed Ride Home program in connection with UBER.
Services
The Merrimack Valley TMA offers the Guaranteed Ride Home (GRH) Program in accordance with the policies and procedures outlined herein above. All Merrimack Valley TMA members, member employees and/or tenants are eligible to participate as Users in the GRH program in conjunction with UBER. By establishing a Merrimack Valley TMA Guaranteed Ride Home UBER account and profile the User member or User member employee and/or tenant warrants and represents that he or she has read the within Terms of Use and fully understands, agrees with and accepts them as the terms of participation in the Merrimack Valley TMA GRH program. If the Terms of Use are not acceptable then the Merrimack Valley TMA specifically requests that the User not participate in the Merrimack Valley TMA GRH service. New and current members, member employees and/or tenants will receive an invitation to set up an UBER account with a Merrimack Valley TMA GRH profile or establish a Merrimack Valley TMA GRH profile for an existing UBER account. By establishing an UBER account and an UBER profile, each User warrants and represents that he or she has read these Terms of Use and willingly, knowingly and voluntarily chooses to participate in the GRH program in connection with UBER on the terms and conditions set forth herein.
The GRH registration and the UBER App are linked for the purpose of a ride home for member employees and tenants within the program parameters and pursuant to the within Terms of Use. The Merrimack Valley TMA does not offer transportation services of any kind in connection with the GRH program. The GRH program is a member service designed to reduce traffic congestion and ameliorate air quality and for purposes of general convenience. The Merrimack Valley TMA offers information in order to obtain a guaranteed ride home. The Merrimack Valley TMA does not assume responsibility for any aspect of the transportation provided by UBER. In using the GRH program, members, their employees and tenants acknowledge and agree that the Merrimack Valley TMA has no control over the quality or safety of the transportation provided by UBER or any control over the truth or accuracy of information provided by any user of the UBER App.
Warranties and Disclaimers
Each individual member employee or tenant uses the UBER App and UBER transportation services for purposes of a GRH at his or her own individual risk. Merrimack Valley TMA has no responsibility and assumes no liability arising from or in connection with the UBER App or UBER services. The Merrimack Valley TMA makes no warranty or representation regarding the services provided by UBER or the UBER App, including but not limited to implied warranties of merchantability, completeness, timeliness, correctness, safety, security, or fitness for a particular purpose. The Merrimack Valley TMA is not a party to any agreement for services, whether express or implied, between UBER and members, or member employees or tenants. Merrimack Valley TMA does not represent or endorse and shall not be liable for any actions, inactions, errors, or omissions of UBER. Merrimack Valley TMA is also not responsible for the truthfulness or accuracy of any information provided by UBER or for UBER's compliance with these Terms of Use or any applicable law. Merrimack Valley TMA expressly disclaims all liability for the actions, inactions, errors, or omissions of UBER.
The within disclaimers form a material and essential part of these Terms of Use. No use of the GRH program is authorized except under these disclaimers. To the extent that implied warranties are not permitted to be disclaimed under Massachusetts law, any such implied warranties are limited in duration to the period required under applicable law.
The Merrimack Valley TMA GRH program finances a ride home for those members, member employees and/or tenants who find themselves in exigent circumstances. By using an UBER account and the UBER App to access a ride home, members, member employees and/or tenants understand and agree that the Merrimack Valley TMA has no control over the acts or omissions of UBER and/or its drivers and makes no warranties or representations about the safety, quality or security of UBER services or the professionalism of its drivers. Member business employees and tenants understand that Merrimack Valley TMA is not responsible for the conduct or performance of UBER and its drivers. The Merrimack Valley TMA expressly disclaims any and all liability whatsoever for any controversies, claims, suits, injuries and/or damages arising from or in any way related to the UBER App or UBER services.

Limitation of Liability
Members, member employees and/or tenants who use the UBER App contract with UBER for the ride home and not with Merrimack Valley TMA. The Merrimack Valley TMA is not responsible for any disputes, claims, losses, injuries, damages or fees of any kind except that Merrimack Valley TMA will pay for the ride home when member employees and tenants use the GRH service within the program parameters and consistent with the policies and procedures herein above and pursuant to the within Terms of Use.
To the fullest extent permitted by law, Merrimack Valley TMA is not liable to any person for any direct, indirect, punitive, special, exemplary, incidental, consequential, or other damages of any type or kind arising out of or in any way connected with the use of the UBER App and/or the transportation services rendered by UBER.
Members, member employees and/or tenants agree that the warranty disclaimers and limitations of liability Terms of Use are material provisions and that the Terms of Use are fair and acceptable. If the Terms of Use are not acceptable to any User, member, and/or member employee or tenant then it is advised and specifically requested that the UBER services and the UBER App not be used in connection with the GRH program.
Assumption of Risk
Members, member employees and/or tenants understand that they assume all risks to person and property associated with using the UBER App and UBER services. Members and member employees and tenants acknowledge that participation in the GRH program in conjunction with UBER is voluntary. Members and member employees and/or tenants understand and agree that Merrimack Valley TMA is not responsible for the safety or comfort of any person or any property in connection with the use of the UBER services or the UBER App.